How to Start a Business Without Office Space
Whether you're doing it solo or with a team of employees, start-ups are always looking for ways to spend less in their early days. One major cost when starting up is renting office space or whatever business premises you need. This blog is going to look at how you can start up your business without renting expensive office space. We'll look at how things like coworking spaces and business storage in London can help you achieve this.
Working from home
The easiest way to save money on renting an office is to work from home. You're already paying rent or your mortgage to live there, so those prices won't increase. You may find your energy bills increase as you're spending more time at home, but you can offset things like this in your annual tax return if you are self-employed.
This option is easy if you're a sole trader, but can become more difficult if you employ a team in your business. It's not impossible, though, and we'll look at remote team options later in this article. Working from home also isn't for everyone. Some people will be less focused and more distracted when working from home, making them less productive. Also, if you have young kids who'll be running around the house all day, it can be very difficult to get work done.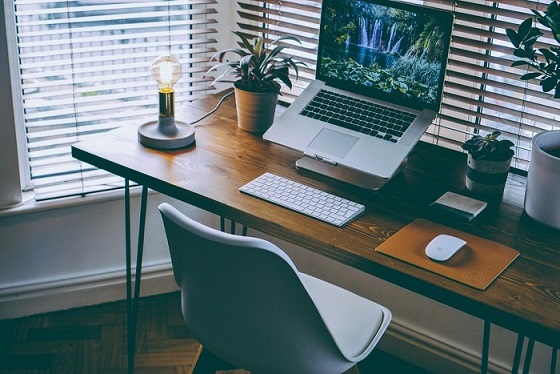 Join a coworking space
If you prefer a more traditional office environment or you don't want the isolation of working from home, then a coworking space is a great option. There are lots of coworking spaces in London that offer different membership options depending on how often you'll use the space. Coworking spaces are social workspaces and can be good for networking and securing those early clients.
If your start-up has a team, then many coworking spaces also have offices available to rent within their space. These can be cheaper than renting private office space, and most coworking places have facilities like meeting rooms available for members.
Setting up a remote team
If you need to employ people in your start-up business, then that doesn't mean you can still work from home or wherever you want. Thanks to technology, entire teams can work remotely and still communicate and work effectively with each other. A team of five people, for example, could all be working from their own home or coworking space in different cities or even countries.
To work effectively as a remote team, you need to have proper communications channels set up. These collaboration tools are perfect for helping remote work run smoothly.
Using business storage
One problem with forgoing your own business premises is that you might not have much storage space. Whether you need storage for office equipment, files, inventory, or whatever else, renting business storage in London can be the ideal solution if you don't have space in your home office or coworking space. You can rent commercial storage at reasonable prices with flexible agreements that let you get your items back whenever you want.
Setting up a virtual office
Another problem with not having an actual office to operate your business from is not having an official business address. If you're working from home, it may look unprofessional to list your home address as your business address, or maybe you don't want to do this for privacy reasons.
The alternative is to set up a virtual office for your business. A virtual office gives you a business address without physically having it. They often come with other helpful services like a dedicated business phone line and assistant services. This helps to give your business that professional, legitimate feel without costly expenses.
If you're struggling to afford everything involved with setting up your own business, then skip the expensive office and use a combination of these tips to help you start up on the cheap.